If you're missing those Thanksgiving leftovers and looking ahead to Christmas cookies and other holiday snacks, you're not alone! The Brightspark staff is chock full of foodies, and one of the things we love most about the holidays is the opportunity to gather around a festive spread. While we can't celebrate together this year, we're sharing some of our top holiday foods with you!
Keep reading to discover fun facts, recipes, and more ways to indulge in culinary traditions this holiday season and all year long.
Apple Cider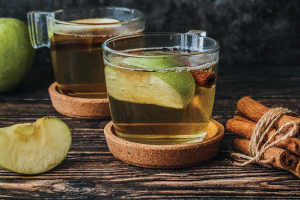 From Halloween through Christmas, who doesn't love curling up with a comfy blanket, a crackling fire, and mug of piping hot apple cider? Whether unfiltered juice or fermented (hard) cider, the beverages "date back to Roman times." In Colonial America, the first apple orchards were planted nine years after the pilgrims' landing at Plymouth Rock. Water was often unsafe to drink, and household orchards were common, making cider the beverage of choice by the Revolution. Immigration from Europe in the 1800s, followed by Prohibition in the early 1900s, slowed the popularity of fermented cider. The cozy drink we enjoy these chilly days is known as sweet cider, and it's now made from New England to California.
Celebrate: National Apple Cider Day on November 18.
Make: Homemade Apple Cider


Pumpkin Pie
Did you know this traditional holiday dessert traces its lineage to Central America , where pumpkins were first grown around 5500 BC? They were found in Europe by the 1530s, and eventually in England, where they were called "pumpions" and fit right into their "highly developed pie-making culture." Though pumpkins were less popular in America than apple, pear, and quince during Colonial times, pumpkin pie quickly earned a place at the table "as Thanksgiving became an important New England regional holiday" in the 18th century.
Celebrate: National Pumpkin Day on October 26, and National Pumpkin Pie Day on December 25.
Make: 19 Unpredictable Pumpkin Pie Recipes


Stuffing/Dressing
Which side are you on - stuffing or dressing? The debate has likely been raging since the 2nd century BC. Around this time, a chef named Apicius created a cookbook featuring "recipes for stuffed chicken, rabbit, pig, and even dormouse." As a mainstay of the Thanksgiving feast, stuffing appears in "written records as far back as 1836." We're not sure who first started making dressing outside the bird, but the practice became far more commonplace once Stove Top began mass producing its boxed mix in the 1970s.
Celebrate: National Stuffing Day on November 21
Make: One of 50 Stuffing Recipe Ideas


Cranberry Sauce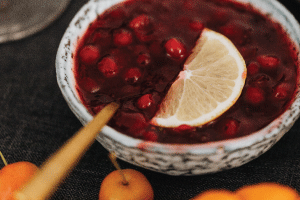 Another timeless holiday debate: fresh sauce or canned? Whichever you serve, the side dish is about as traditional as you can get — cranberries are one of three fruits native to the United States. Settlers didn't master growing sugar in the colonies until decades after they arrived, so the sweet sauce we're used to accompanying our turkey didn't start appearing until the 1670s. After the Revolutionary War, the first-ever American cookbook made turkey with a side of cranberry sauce an official dish. In the 1800s, Ocean Spray began growing the berries in bogs and adopted the method of "wet harvest." Many more berries were damaged than during a dry harvest, and "in 1912, Ocean Spray began crushing them into canned, jellied cranberry sauce—maximizing the yield and making it easier than ever for every home in America to slice up a cylinder of solid, sugary, berry goodness."
Celebrate: National Cranberry Relish Day on November 22, followed by National Eat a Cranberry Day on November 23.
Make: 13 Creative Cranberry Sauce recipes


Green Bean Casserole
Have you ever wondered who came up with this unique dish? Campbell's Soup Company! It debuted in 1955, when employee Dorcas Reilly set out to create a recipe, based on ingredients that a home cook would have on hand, to be featured by the Associated Press. In a mid-century kitchen, these ingredients would have included mushroom soup and green beans.
Celebrate: National Green Bean Casserole Day on December 3
Make: One of these 5 Green Bean Casserole variations

Pecan Pie
First used by Native Americans, "pecan recipes began to flourish in Texas cookbooks" by the 1870s. It wasn't until the turn of the century, though, that pecan pie appeared in print. And the reason most recipes now feature Karo's corn syrup? As was common practice at the time, the brand created its own recipe to commercialize the dessert and its product. While pecans grow in a "wide swath from Illinois down throughout the South," the state of Texas holds the distinction as the only state to declare pecan pie its official dessert.
Celebrate: National Pecan Day on April 14, and National Pecan Pie Day on July 12
Make: The Best Pecan Pie + 15 Twists on the Classic


Sweet Potatoes with Marshmallows
Once more, a traditional holiday dish was the brainchild of a food company hoping to boost sales. In 1917, the founder of the Boston Cooking School magazine was hired by the Angelus Marshmallows company to help compile recipes turning the candy into "an everyday ingredient." From the rise of advertising to culinary convenience, this simple dish looks like it's here to stay for another hundred-plus years!
Celebrate: National Cook a Sweet Potato Day on February 22, National Tater Day on March 31, and National Toasted Marshmallow Day on August 30
Make: Sweet Potatoes with Marshmallows


Latkes
In honor of Judith, who distracted an invading general with "wine and salty cheese," dairy foods are prevalent throughout Hanukkah. In fact, the first latkes were Italian versions made with Ricotta cheese. "Potato latkes are a more recent Ashkenazi invention" brought about by the mass planting of potatoes after several other crops failed in Eastern Europe in the mid-1800s.
Celebrate: Relive the annual Latke Festival in New York City
Make: Latkes at Home


Candy Canes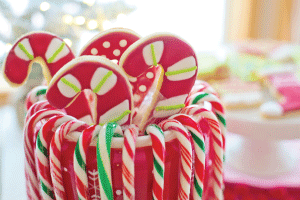 While candy sticks (without the hook) had been around for centuries, a German choirmaster in 1670 needed to "shepherd" his young singers, and he ushered in the modern candy cane! A German immigrant brought the treat to the US, with the first mention cropping up in Ohio in the 1840s. Even then, the holiday treat was all-white. No one knows when the distinctive and cheerful red swirl first appeared, but it was likely a 20th-century modification.
Celebrate: National Hard Candy Day on December 19, and National Candy Cane Day on December 26
Make: Homemade Candy Canes


Gingerbread
In the 11th century, returning Crusaders brought ginger and other spices back from the Middle East. As these ingredients became more accessible by the masses, "gingerbread caught hold." Elizabeth I of England is believed to have originated the tradition of decorating the cookies in the late 1500s. Gingerbread houses originated in Germany around this same time, and "their popularity rose when the Brothers Grimm wrote the story of Hansel and Gretel." At one point, gingerbread was eaten all year long, with the cookies' shapes changing to reflect the season.
Celebrate: National Gingerbread Day on June 5, National Gingerbread Cookie Day on November 21, and National Gingerbread House Day on December 12
Make: 10 Adorable Ways to Decorate Gingerbread Cookies


Eggnog
Ever who wonder who came up with the idea of mixing eggs and milk and calling it a beverage? We're not sure, but most historians agree eggnog derives from the British "posset" of the Early Middle Ages. By the 1200s, eggs and figs were among the ingredients added to this "milky, ale-like drink." As milk, eggs, and rich wines like sherry were symbols of wealth, "eggnog was often used in toasts to prosperity and good health," making it an ideal holiday drink. Nowadays, you can enjoy a number of eggnog variations from around the world.
Celebrate: National Eggnog Day on December 24
Make: Non-alcoholic Homemade Eggnog


Fruitcake
The butt of many holiday jokes, this maligned treat has been gracing dinner tables since the ancient Romans used ingredients like pine nuts, pomegranate seeds, and honeyed wine. In Shakespearean England, "plum cake" evolved to include meat, preserved fruit, and wine. The modern fruitcake we know today began during the Middle Ages, when "sugar became cheaper, and Europeans realized they could use it to preserve fruits." While you may think of fruitcake as dry and dense today, it was actually outlawed in Europe in the 18th century for being "sinfully rich!" Since the cake didn't require fresh fruit or spoil easily, it was a popular treat in the British colonies. Throughout the centuries, the cake has retained a special place in English culture, once being a traditional wedding cake and still served at royal events.
Celebrate: National Fruitcake Day on December 27
Make: The World's Best Fruitcake (bound to make you a convert!)


Figgy Pudding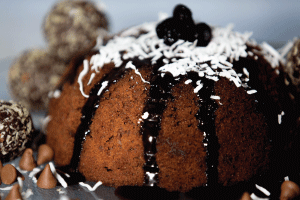 We spend the Christmas season singing for someone to "bring us some figgy pudding," but how many of us really know what we're asking for? Also known as plum pudding, it originated as a savory, "soup-like" dish made with meat, dried fruits, wine, and spices. Grains were added and gave it a thicker consistency, and in the 15th century ingredients were preserved in animal stomachs like sausages. The increased availability of fruits in the 1500s gave rise to figgy pudding as a sweet dish. As with other rich desserts, Puritans banned figgy pudding in 1647. King George I brought it back specifically as a Christmas pudding, and this steamed cake remains a staple of British holiday spreads. Ironically, neither figs nor plums have ever been an official ingredient!
Celebrate: National Plum Pudding Day on February 12
Make: Warm Sticky Figgy Pudding
As the old song says, "Good tidings we bring to you and your kin."
Wishing you all a sweet, savory, and safe holiday season!