Are you ready to make the most of 2020? As we enter the next decade, our team looked ahead and found top travel trends, from eco-friendly tips to hidden gems to big moves in tech, to help you gear up for the new year.
Keep reading to find out how to travel inspired this year.
Endeavor to be Eco-Friendly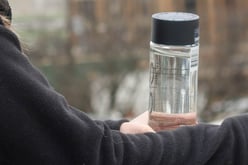 While environmentally friendly habits have grown in popularity over the past few years, Swedish climate activist Greta Thunberg's speech at the United Nations sparked a wide-spread movement in making sustainable choices. Around the world, more travelers are opting to reduce waste and reuse materials. Even hotels and restaurants have started to do their part, sourcing local products, reducing plastic and opting for recycled products, and encouraging guests to make environmentally conscious decisions, such as reusing towels or foregoing turndown service.
Do you want to pitch in as an environmentally-conscious traveler? Look at your packing list and figure out where you can cut down on waste. Small acts, like carrying a reusable water bottle or using reusable straws, can make a big impact.
Travel Outside the Box
This focus on environmentally-conscious travel has led to a keen awareness of "overtourism," often causing attractions to shut down so natural resources can recover. In 2020, experts expect a push for "under-tourism." Also known as second-city travel, this trend lets smaller cities and lesser-known destinations shine. Original Travel explains: "Why visit The Beach in Thailand (which has had to close so the ecosystem can repair itself from the deluge of daytrippers) when the country is full of equally beautiful – and empty – bays? Or fight the hordes to snap a picture of Japan's cherry blossom when South Korea has equally impressive displays?"
Another aspect of under-tourism is travelling during the off-season. Taking the road less traveled during a quieter time of year offers opportunities for new discoveries: travelers can save money, have more in-depth conversations with guides, and immerse themselves more fully during their visit due to fewer crowds.
Search for Meaning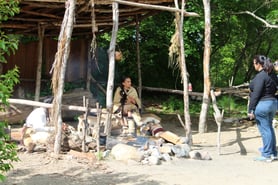 Whether or not you are travelling in the off-season, you want your trip to have lasting meaning. "Today's travelers now crave engagement with the people, cultures and landscapes of the countries and cities they visit." Aside from being conscious about their environmental impact, travelers this year will look to build deeper relationships with the people and places they come across.
Engage with your destination on a meaningful level by shopping locally even as you travel around the world! Finding artisanal souvenirs at smaller shops or street markets will help your destination's local economy. Connect with living history in Colonial Williamsburg, Presidio Park, or Plimoth Plantation on an educational tour.
Travel on a Loop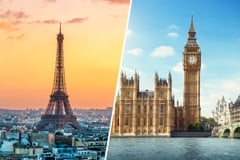 With so much to see across the country and around the world, many travelers want to fit as much as they can into one trip. "City loops," journeys to multiple cities in close proximity to each other, will become a growing trend. From London Bridge to the Eiffel Tower, tourists will check more and more attractions off their bucket list on their vacations.
Get the most out of your trip domestically and internationally. Bring American history to life as you follow the Civil Rights Trail from Birmingham to Atlanta to Memphis, or see the world as you explore cathedrals, plazas, and bazaars on a Spain & Morocco tour including Madrid, Sevilla, and Marrakech!
Make Big Moves with Big Tech
Technology moves fast, and recent developments such as personalization, the gig economy, and even cashless travel will continue to impact how we plan trips. More and more travelers are using digital wallets with mobile payment systems. International travelers can use apps that convert US dollars to the local currency. While cashless options can supplement existing payment options, always keep cash on hand for instances when restaurants or shops do not take credit cards or mobile payments.
Whether you decide to take a small step by packing a reusable water bottle or a giant leap by exploring multiple cities, 2020 promises to deliver impactful travel.
Which trend will inspire your next trip?