Many of your homes became classrooms this spring, presenting unique challenges we had not experienced before the current global health situation. Over the past two months, we received from our travel partners a number of virtual learning resources that let students and teachers continue to interact with our top destinations. Last week, we reached out to educators who saw their Spring 2020 student trips disrupted to pass along those digital tools.
Based on the positive feedback, we put together another list of resources to help students, teachers, and parents stay engaged even while you stay at home. Browse the list below to find activities ranging from art to zoology.
General Resources
Explore distance learning resources covering History, STEM, and more from museums, libraries, and more Smithsonian institutions.
View PBS master trainers and educators discuss tips and techniques for digital learning and access tools to support your virtual classroom efforts.
Arts & Culture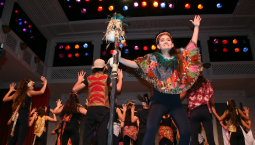 Bring the magic of theatre to life with The Lion King Experience, an arts education curriculum with lessons on playwriting, directing, and more.
Dive into modern art through the framework of fashion, photography, and more thanks to free online courses from New York City's Museum of Modern Art.
Take advantage of remote teaching resources for music educators, access to virtual concerts, and more from VH1's Save the Music Foundation.
Move to the beat of Broadway with 12 show-stopping dance routines you can learn at home.
History & Social Studies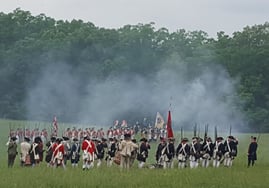 Go "beyond the battlefield" when you take your class on a virtual field trip to the Museum of the American Revolution.
Journey through the Windy City's past with family-friendly activities from the Chicago History Museum.
Engage in the election process, learn about Supreme Court nominations, and explore more civics and citizenship questions with the online curriculum from the Reagan Foundation.
Embark on a virtual tour of the U.S. Capitol Building, one of our top student travel attractions.
Explore our founding document's role in everyday life with live programs from the National Constitution Center.
STEM
Bring the Boston Museum of Science to your home with daily live streams and webinars with tips for teaching STEM lessons at home.
Tour NASA's Spitzer Space Telescope thanks to a VR experience that puts you in control, build a model of the telescope, and access educational resources from CalTech's Jet Propulsion Laboratory.
Embark on a virtual Orlando STEM tour with learning resources from the area's top theme parks, zoos, and other top attractions.
Start your engines! The Petersen Automotive Museum offers hands-on activities like building a balloon car, making your own license plate, and more.
Head into the wild with a comprehensive calendar of videos and activities from the Association of Zoos and Aquariums.
Just for Fun
Hop aboard a number of virtual rides and attractions at theme parks across the country.
Ride the roller coasters at the Santa Cruz Beach Boardwalk via Facebook Watch.
Commune with nature on 12 virtual walking trails from across the globe.
Treat yourself to The Cheesecake Factory's lemon ricotta pancakes or cinnamon roll pancakes.
Enjoy your favorite Disney snacks at home with recipes for grilled cheese sandwiches, beignets, and more.
Accept the LEGO Building Challenge from Legoland California Resort.
March down Main Street, USA® and watch the new Magic Happens parade at Disneyland Park®.
We hope you enjoy these resources and can put them to good use! And once you're ready to start planning your next inspiring student trip, we have an online library of student travel resources to help parents and group leaders prepare.