Science, engineering, technology, and math can be daunting subjects for some students, but we know many educators use creative, innovative STEM activities to tie these lessons to everyday life. From LEGO® blocks to making your own butter, STEM can help kids build skills in problem solving and teamwork, while building work ethic and self-esteem.
At Brightspark, we offer seven new custom STEM tours to some of our top destinations, including hands-on workshops and project-based experiential learning opportunities at many attractions.
Here are just a few of our favorite stops by subject:
Science
Nothing brings science to life like studying animals up close! Walt Disney World® Resort offers a variety of wildlife science and marine biology workshops at Disney's Animal Kingdom® and Epcot®. These Disney Youth Education Series offerings are curriculum-based, academic journeys through the parks' scientific, cultural, and natural exhibits.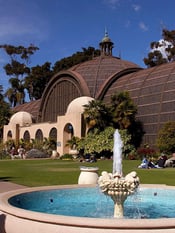 Across the country in Southern California, the San Diego Zoo features a safari park and a social conservation center that houses over 3,700 animals. The zoo is in the middle of the 1,200-acre Balboa Park, one of the oldest public recreation sites in the nation. Balboa Park houses other STEM-related attractions like the Botanical Building, the Reuben H. Fleet Science Center, and the San Diego Air and Space Museum.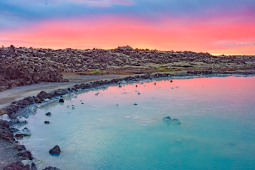 If geology is your area of interest, then you can't go wrong with a student trip to Iceland. Groups can touch cold lava at the Volcano House and discover the mystical Blue Lagoon (a man-made geothermal spa in the middle of a black lava field). You might even see Strokkur, one of the most active geysers in the country, spouting up to 100 feet.
Our honorable mentions in the Science category include the Smithsonian Museum of Natural History in Washington, DC, Manuel Antonio National Park in Costa Rica, and Chicago's Museum of Science and Industry.
Technology
You may think of Costa Rica mainly as a prime destination to study ecology and botany, but it also offers unexpected lessons in technology when you visit local coffee, chocolate, or pineapple plantations and study the local agriculture industry at the Don Juan Educational Farm.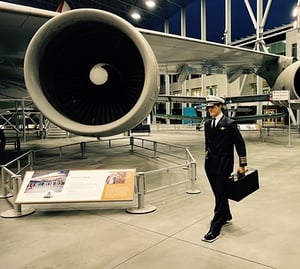 Take to the skies in Seattle, with visits to Boeing's Future of Flight Aviation Center and the city's Museum of Flight. Boeing offers the only public tour of a commercial jet assembly plant in North America, letting students see the manufacturing process first-hand. At the museum, an interactive tour puts students inside an air traffic control tower teaches them the mechanics of flight.
Go from the clouds to the airwaves in Chicago, where the Museum of Broadcast Communications lets you step inside an authentic radio booth — the site is one of only three in the country dedicated to the education of broadcast history. Technology clearly isn't limited to museums, however. Experience an immersive multimedia explosion when you attend a performance by the Blue Man Group!
Engineering
What better way to experience hands-on learning than with engineering workshops? On at STEM tour of Washington, DC, groups can visit the Kid Museum in nearby Baltimore. Activities to choose from include design, electronics, or coding workshops that encourage creativity and critical thinking.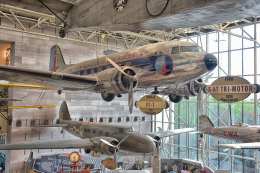 The nation's preeminent engineering and technology institute is the National Air and Space Museum, which tackles real-world challenges in its AAR Design Hangar. The immersive "Above and Beyond exhibit" features concept models, prototypes, and stories that let you "experience what it takes to make impossible dreams take flight." On display throughout the museum are the 1903 Wright Flyer, Amelia Earhart's iconic red Lockheed Vega, and even a piece of the moon.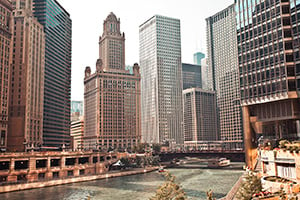 To fully appreciate STEM subjects, look no further than the field of architecture. Though traditionally an art and design industry, architects must use science, technology, engineering, and mathematics in order to build their masterpieces. And no city has more of these modern architectural marvels on display than Chicago. Your STEM tour of the Windy City includes an educational cruise on Lake Michigan, where students can learn about historic buildings and hidden gems in the city's skyline. The tour will even include illuminating stories on the engineering feats that make the Chicago River flow.
Mathematics
Making math fun can be quite a puzzle, but the National Cryptologic Museum in Washington, DC has cracked the code! The National Security Administration established the museum 25 years ago, giving students an engaging introduction into the complex world of secret codes and ciphers.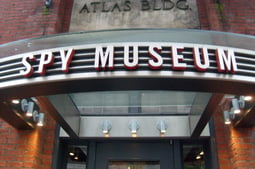 The unprecedented collection of gadgets and gizmos on public display at the International Spy Museum in DC shows students how technology is a key aspect of spycraft. Interactive exhibits showcase the secret world of espionage while you gather intelligence and complete missions.
The USS Midway Museum takes groups below deck as a floating museum with over 50 immersive, interactive exhibits. This San Diego Navy Pier attraction missed seeing action in World War II by just a few weeks, but it was an active Navy ship during the Vietnam War. Today, students can test their math skills by learning how measuring plays such an important part of life at sea.
Are you ready to inspire curiosity through travel?