"An understanding of the natural world and what's in it is a source of not only a great curiosity but great fulfillment."
—David Attenborough


As the world slowly opens back up, we are reminded that June is Great Outdoors Month. The team at Brightspark is eagerly awaiting the day when we can take our students on the road. Until then, what better way to celebrate the outside world than by exploring how travel can engage students with our natural surroundings.
Keep reading to learn how our STEM destinations foster education about the environment at a variety of global attractions.
1. Study Wildlife
Connect with Earth's animal inhabitants as you watch them engage with semi-natural habitats. Inspire a passion for wildlife at the San Diego Zoo on our Southern California STEM tour. The zoo is home to over 3,700 animals, including 660 species and subspecies. The zoo and safari park serve as a protective haven by using conservation science to fight extinction and by housing many rare and endangered animals.
Travel through a variety of habitats, including African savannas, the Outback, and more. Look out for penguins, leopards, sun bears, and red pandas! You may even spy two platypuses, the only ones in zoos outside of Australia. Engage with the animal ambassadors to unearth more about wildlife around the world.
Dig deeper into the roles zoos play in conservation and sustainability on a DC STEM tour. Founded in 1889, the Smithsonian's National Zoo has made a longtime commitment to protecting the environment. The Conservation Biology Institute plays a leading role in the effort to save species, study ecosystems, and prepare future conservationists.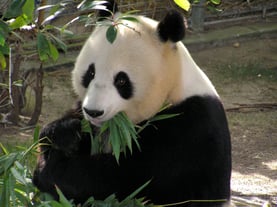 In addition to learning about the zoo's research, you can observe plenty of wildlife. Get to know animals native to North America on the American Trail, featuring bald eagles, river otters, gray wolves, and more. And enjoy the rare experience of seeing giant pandas, which can only be found at two other zoos in the United States!
All of the zoo's exhibits feature socialization: objects, sounds, and smells that provide the animals with enriching stimuli to enhance their well-being and give them an outlet to demonstrate their natural behaviors. Many exhibits were constructed using sustainable practices through alternative energy and environmentally-sound materials.
2. Go Under the Sea
Our oceans, seas, and rivers contain vast, complicated ecosystems beyond our imaginations. Aquariums deepen our understanding of life beneath the water's surface. Dive into knowledge on a Walt Disney World® Resort STEM tour, where Sea Base at Epcot® features a 5.7-million-gallon Caribbean coral reef aquarium home to 4,000 creatures. It also serves as a designated site for rescued manatees and sea turtles that live there until they recover and are ready to return to their habitats.
Explore the aquarium on your own or play the role of marine conservationists at a Discovering Marine Life Conservation workshop while you brainstorm solutions to protect oceans and wildlife.
Head to the West Coast to better understand the impact of human behaviors on marine life, how to help aquatic ecosystems and conserve water, and how to promote conservation at the Aquarium of the Pacific. Interested in working with the animals themselves? Get an up-close look as veterinarians work with all types of creatures at the Molina Animal Care Center. And if you're feeling daring, visit Shark Lagoon, an expansive outdoor exhibit where you can even touch these impressive predators!
3. Connect with Nature
We think the best way to understand the planet is to head outdoors. Start your nature exploration on a Seattle STEM tour, strolling down wildlife viewing trails at Discovery Park. Stop by Salmon Bay, where fresh water merges with salt water, and hear about the hundreds of thousands of salmon that swim through it every year. Look around to spot bald eagles, sea lions, and great blue herons.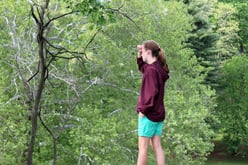 Discover new outdoor adventures in a tropical paradise. Costa Rica is a global leader in conservation efforts, making it a perfect destination to promote environmental consciousness. Engage with experts at La Selva Research Station — the site's efforts helped create a network of forest preserves in the country.
Understand how natural ecosystems respond to human environmental impact and hike along lush trails. The park features 420 documented bird species, 120 mammal species, and 2,000 different kinds of vascular plants. Try to spot toucans, sloths, iguanas, monkeys, and more!
Ready to inspire curiosity about the planet?