If you're anything like our team of travel experts, you really miss being on the road. Thankfully, we've found comfort in the pages of a book. From classic tales to photo journals, books transport us to familiar haunts and new adventures. Since today marks the start of National Book Month, a time to celebrate literature and honor top authors, we put together a list of books we loved reading (or can't wait to read) that will help you bring travel destinations to life.
Scroll through the list to uncover literary adventures for every age!


The Adventures of Huckleberry Finn, Mark Twain
General Travel & Adventure, Middle School and above
Hop aboard Huck's raft for a riveting ride down the mighty Mississippi! Likely based on the author's childhood friend, Tom Blankenship, this coming-of-age tale sees Huckleberry Finn flee his father and the constraints of civilized society. Joined by Jim, Miss Watson's fugitive slave, the search for freedom leads Huck to an unlikely friendship, a deeper connection to nature, and a feeling of empathy for the society he left behind. Required reading for many students, this American classic is an assignment any lifelong learner can appreciate.
The Alchemist, Paulo Coelho
Spain & Egypt, High School and above
Fueled by a dream of faraway treasure, the young shepherd Santiago leaves behind his home in Andalucía and heads off to the pyramids of Egypt. The journey and the return home are an allegorical tale empowering us all to follow our dreams. Originally written in Portuguese (and in only two weeks!), this best-selling novel has been translated into more than 80 languages and published in over 100 countries. In 2013, Coelho set a "quirky" Guinness World Record when he signed 53 different translations of the book at a fair in Germany.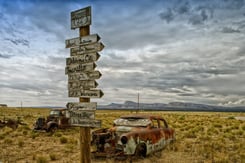 The American Dream? A Journey on Route 66 Discovering Dinosaur Statues, Muffler Men, and the Perfect Breakfast Burrito, Shing Yin Khor
American Southwest & Road Trips, Middle School and above
Examine our national identity from an outside perspective as you follow along the author's graphic novel-style memoir. An epic road trip along "the Mother Road" from Santa Monica to Chicago leads Shing Yin Khor, a Malaysian immigrant, to reconcile her two visions of America—glitz and glamour versus poverty and desolation—all while witnessing iconic landmarks across the Southwest.
Around the World in 80 Days, Jules Verne
General Travel & Adventure, Middle School and above
How far would you go to win a bet? After hearing that a new train route in India makes it possible to travel around the world in 80 days, Phileas Fogg accepts a wager and recruits his valet to join him on this transcontinental dare from London, with stops in Egypt, India, America, and more. While most of us envision a hot air balloon when we think of this tale, the journey is completed on railways and by sea. Since the novel's publication in the 1870s, many have attempted to recreate the adventure—most famously, journalist Nellie Bly did it in 72 days.
The Art of Travel, Alain de Botton
General Travel, College and above
While most travel guides suggest where you should go, "we hear little of why we should go and how we could be more fulfilled doing so." De Botton combines personal experiences and historical accounts from famous writers and travelers to delve into the "peculiar activity of travelling 'for pleasure.'"
Atlas Obscura: An Explorer's Guide to the World's Hidden Wonders,
Joshua Foer, Dylan Thuras, and Ella Morton
General Travel, High School and above
From a "global community of explorers" comes an "off-the-beaten-path travel guide to the entire world... like traveling with a local, rather than relying on... top-voted spots." This thorough and comprehensive tome reminds us how many treasures are waiting to be discovered "and actively encourages its readers to explore the world, rather than travel it."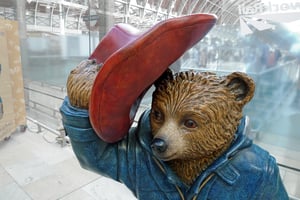 A Bear Called Paddington, Michael Bond
London, Elementary School
Charming readers for over 60 years, this childhood classic introduced a very prim bear with a love of marmalade, a well-traveled suitcase, and an uncanny knack for finding trouble. Originally from Perú, the bear is found wandering Paddington Station and taken in by the Brown family. Bond based his inventive tale on a lone bear he found at the railway station's gift shop and on "the groups of children he saw on station platforms in London during the war. "
The Bucket List: 1000 Adventures Big & Small, Kath Stathers
General Travel & Adventure, High School and above
Travel the world with a purpose! A great read for visual learners, this adventure guide features must-do activities in specific destinations around the world. From the deep blue sea to the tallest mountaintops—and everything in between—Stathers' guide will have you building a travel wish list across the continents.
The Call of the Wild, Jack London
Alaska, Middle School and above
Become one with nature as a dog named Buck takes you from California deep into the Alaskan wilderness. Surviving the "brutal cruelty from humans and the wilderness," he ends up leading his dogsled team and is eventually rescued by John Thornton. The story's backdrop is the Klondike Gold Rush of the 1890s, which Jack London joined to escape his impoverished roots in Northern California. The animal cruelty he witnessed there led to classic tales and "unforgettable adventures."
Destinations of a Lifetime: 225 of the World's Most Amazing Places
General Travel, Middle School and above
The experts at National Geographic have compiled a collection of stunning photographs and write-ups from around the world that will motivate even reluctant readers to learn and explore across the globe.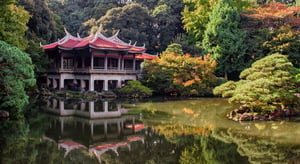 Diary of a Tokyo Teen: A Japanese-American Girl Travels to the Land of Trendy Fashion, High-Tech Toilets and Maid Cafes, Christine Mari Inzer
Japan, Elementary School and above
Written and illustrated by a student for her peers, this graphic novel provides a refreshing and relatable look at the search for home and identity. Inzer crafts "a humorous account of her rediscovering her place of birth" after ten years of living in the States. Coming home from Japan with notes and illustrations, she self-published the book in 2014 before it was picked up for wide release a year later.
Diary of a Wimpy Kid: The Long Haul, Jeff Kinney
Road Trips, Elementary & Middle School
What do you get when you cross a cartoonist with a teenage diary? A best-selling, record-breaking book series! In the ninth installment, follow Greg Heffley and his family on a disastrous road trip that gives way to an unforgettable adventure.
For Whom the Bell Tolls, Ernest Hemingway
Spain, High School and above
One of Hemingway's most influential books, this war novel places us near Segovia in the 1930s, where a young volunteer joins the Spanish Civil War. "All of life—hope, fear, and love—plays out in three days of intense action." Based on the author's experiences as a news correspondent at the time, "his finest novel" is an early look at political and military strife at the dawn of World War II.
Gulliver's Travels, Jonathan Swift
General Travel & Adventure, Middle School and above
Did you know this is a "satirical masterpiece that's never been out of print"? The voyages of Lemuel Gulliver take him to strange lands, giving him the distance necessary to examine the benefits and challenges of his own society back home. Since its anonymous publication in 1726, adults have appreciated the cultural and political commentary, and children respond to the fantastical journeys. For teachers, the book is a lesson in literary satire, historical allusions, and unreliable narrators.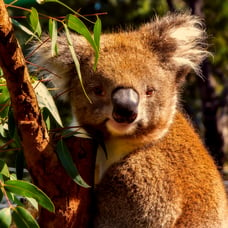 In a Sunburned Country, Bill Bryson
Australia, High School and above
Let a best-selling travel writer be your humorous, knowledgeable guide across "the country that doubles as a continent." Though Australia lays claim to vicious wildlife and a sometimes unforgiving climate, Bryson also brings to life the "the beauty of this country, home to ravishing beaches and countless unique species." If a trip Down Under isn't on your bucket list, it's sure to be after this captivating read!
The Innocents Abroad, Mark Twain
Europe, Egypt & the Middle East, High School and above
Twain's "irreverent" and fictional retelling of his own excursion through Europe and into Egypt and the Holy Land is another example of literature helping us define ourselves by encountering "what we are not." The author famously claimed that "travel is fatal to prejudice, bigotry and narrow-mindedness," and he brought American and international readers along on trips to faraway places some could scarcely imagine. Since being published in 1869, illustrated versions have helped Twain's "portraiture" of American tourists on a world tour come to life.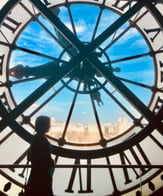 The Invention of Hugo Cabret, Brian Selznick
Paris, Elementary School and above
When his father passes away and his uncle disappears, Hugo hides away maintaining the clocks in a Paris train station. Determined to restore the automaton first discovered by his father in a museum, Hugo's adventures connect him to "an eccentric, bookish girl" and a toymaker with a big secret. Anchored by hundreds of intriguing illustrations, this prize-winning book has a cinematic feel independent of its film adaptation.
Julia and the Art of Practical Travel, Leslie M. M. Bloom
General Travel & Adventure, Middle School and above
The search for home and family takes 11-year old Julia Lancaster and her aunt from New York to California in the late 1960s. They pack up "only the most practical travel things" (like candlesticks and carpets) for a journey that introduces the pair to hippies, a voodoo queen, and a sheriff who wears many hats in his town-of-one. Through the windows of their station wagon and the lens of her camera, Julia documents the people and places that shape her as she tracks down her long-lost mom.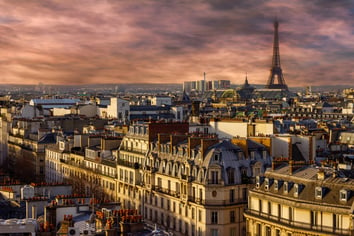 Les Misérables, Victor Hugo
Paris, High School and above
In The Hunchback of Notre Dame, the nooks and spires of the cathedral became a supporting character, but in Hugo's epic saga of the Romantic era, the city itself becomes a driving force. As we follow Jean Valjean from prisoner to businessman to father, the sights and sounds of 1800s Paris help us understand its people, society, and politics. Selling out its first edition in 24 hours, Les Misérables is both deeply local and a universal tale of love and loss, poverty and wealth, oppression and defiance, struggle and redemption.
Love & Gelato, Jenna Evans Welch
Italy & Road Trips, Middle School and above
Lina begrudgingly spends a summer in Italy to honor her sick mother's final wish—that father and daughter get to know each other. While there, she discovers her mother's old journals and sets off on a "road trip across Tuscany" that helps her cope with her grief and introduces her first love.
Microadventures: Local Discoveries for Great Escapes, Alastair Humphreys
General Travel & Adventure, College and above
Travel doesn't have to be a big production. Humphreys takes the spirit of big adventure and squeezes it into a few days—or even a few hours! If you're looking for a trip idea "that is short, simple, local, cheap—yet still fun, exciting, challenging, refreshing and rewarding," your search begins here.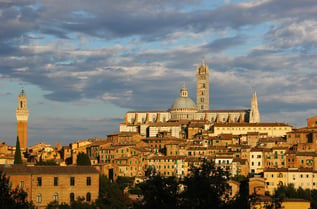 A Month in Siena, Hisham Matar
Italy, College and above
Matar won the Pulitzer Prize for 2016's The Return, documenting his travels to Libya to unearth the truth about the kidnapping of his father, a political dissident. In his next memoir, he explores his connection to Sienese paintings, crafting a story "as much about the city and its people as it is about the famous artworks." These masterpieces helped him mourn his father decades earlier and became a "refuge and a way to think about the world outside the urgencies of the present."
On the Road, Jack Kerouac
Road Trips, High School and above
No travel book list is complete without the quintessential novel of the Beat generation. Searching for "the moment when you know all and everything is decided forever," main characters Sal and Dean "zig zag across the continent," much like their real-life versions, Kerouac and his friend Neal. Controversial for its portrayal of drug use and counter-culture since its publication in 1957, it's also "revered" for featuring jazz & bebop and other experimental aspects of post-war America.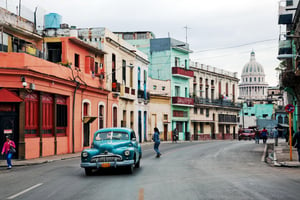 Our Man in Havana, Graham Greene
Cuba, College and above
The only spy novel on our list, this British comedy gives modern audiences a look at Cuba in the late 1950s — before Castro. James Wormold, a vacuum cleaner salesman, begins working with MI6 for sheer convenience, selling them false information and skimming funds by recruiting fake agents. A former intelligence officer himself, Greene is quite adept at poking holes in the world of espionage.
Peak, Roland Smith
New York, Thailand & Mt. Everest, High School and above
The next time you hear a student say reading is boring, hand them this antidote! A best-selling author of young adult fiction, Smith reaches new heights with the tale of 14-year old Peak Marcello, who loves to climb. After he's arrested trying to scale a Manhattan skyscraper, he's sent to live with his father... whose team is preparing to climb Mount Everest. He soon realizes his father's selfish interests, pushing Peak to become the youngest climber to reach the Summit. Will he give into the appeal of fame and glory — even though it could cost him everything?
The Penguin Lessons, Tom Michell
South America, Elementary School and above
While teaching in Argentina in 1975, 23-year-old British expat Tom Michell spends a weekend in Uruguay, where he rescues a penguin from an oil spill, nurses it to health, and attempts to return him to the ocean. But "the bird won't go," and as we witness Michell's "explorations" smuggling his penguin companion into a country under threat of military coup, we must ask—who's saving whom?
The Remarkable Journey of Coyote Sunrise, Dan Gemeinhart
Road Trips, Elementary School and above
Since losing her mom and sisters in a car accident, Coyote and her dad have lived on the road for five years. They've turned an old school bus into their home, "never staying in any one place for very long." When she gets word that her old park is being demolished (along with the treasure she buried there), Coyote embarks on her toughest journey yet—going home.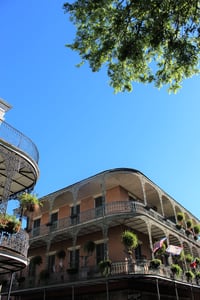 A Streetcar Named Desire, Tennessee Williams
New Orleans, High School and above
Winner of the Pulitzer Prize for Drama in 1947, Tennessee Williams' tumultuous family drama is still a must-read in high school and college English classes. Down on her luck after losing Belle Reve, their family's old plantation, Blanche DuBois rides the famously-named streetcar through New Orleans and shows up at her sister's apartment uninvited and unannounced. The cramped quarters heighten tensions between Blanche, her pregnant sister Stella, Stella's Polish-American working-class husband Stanley, and his friend Mitch. Through the striking metaphors in this "fine and deeply disturbing" Southern Gothic play, Williams explores the pitfalls of desire, masculinity and femininity, delusion versus truth, and the decline of the Old South—all while depicting the Vieux Carré as equal parts poetry and despair.
Ten Years a Nomad, Matthew Kepnes
General Travel, College and above
A true travel journal, Kepnes' guide "takes you on a trip around the world from start to finish: getting the bug, the planning, setting off, the highs, the lows, the friends, what happens when you come back." He recounts his decade of travel as a lifestyle and not a vacation, how travel made him reevaluate his priorities and requirements for a good life, and how his wanderlust affected his personal relationships and led him to put down roots. Part guide and part philosopher, Kepnes' "stories will have readers plotting trips of their own."
The Travel Book: A Journey Through Every Country in the World
General Travel, Elementary School and above
The experts at Lonely Planet created a comprehensive guide with an accurate and inspiring title! With 850 photos of 230 countries, you'll learn not only where to go and when, and what to see or do when you get there, but "how to learn more about the country's culture from its film, music, food and drink."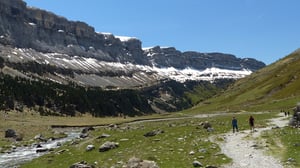 Worldwalk, Steven M. Newman
General Travel, High School and above
Giving a new meaning to "road trip," Steven Newman put his feet to the pavement for a four-year walk around the world—21 countries and five continents! From the Midwest to the Mediterranean and back again, this memoir reminds us we can make friends wherever we go, we learn the most about ourselves when we get out of our comfort zones, and adventure can be found anytime, anywhere.
What's the next chapter in your travel journal? Browse our destinations for ideas!