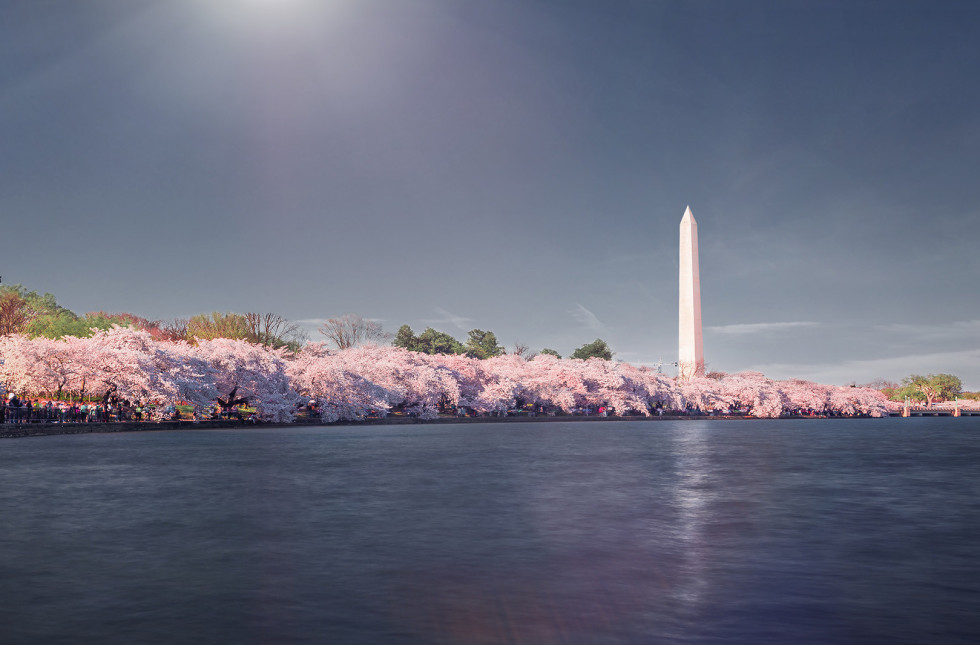 The 102nd Annual Cherry Blossom Festival has to come to a close, but there is still plenty left to enjoy of this annual D.C. event. Here are five unique ways to experience this spring sensation.

1. Visit during peak bloom
Peak bloom varies from year to year, depending on atmospheric conditions. During this time, the blossoms are at least 70 percent in bloom, and exhibit their entire range of hues. This year, the blossoms reached their peak on April 10th. Due to unpredictable spring weather, it is best to visit as close to peak bloom as possible, before gusty winds and April showers have a chance to sweep the petals away.
2. Indulge in some history
2014 marks 102 years since the very first cherry blossoms were brought to Washington, D.C. as a gift from then-mayor of Tokyo, Yukio Ozaki. The trees and their flowers are not only a symbol of beauty and springtime reawakening, but also represent prosperity and friendship between the two nations. Since then, many plantings have taken place over the years, often presided over by the incumbent First Lady. If the weather is nice, go on a hunt for some of the sites across the city that commemorate this long-standing relationship between the United States and Japan.
For more historical facts about the Cherry Blossom Festival, check out our recent blog post.
3. Change your point of view
While many locals and guests prefer to take in the beauty of the blossoms during a leisurely stroll down the 1.8-mile trail along the edge of the Tidal Basin, there are several other ways to marvel in this eye-catching vista. Visitors may wish to hop on the Old Town Trolley, take a bike tour, or even indulge in a relaxing river cruise on the Potomac.
4. Go off the beaten path
Not a fan of crowds? Be sure to visit during off-peak times, such as early morning or around sunset. Not only is it a more tranquil experience, but visiting during these times makes for much better photography opportunities of the scenic Tidal Basin. If that isn't possible, or you'd rather avoid the tourist scene altogether, head over to the grounds of the Washington Monument, the National Arboretum, or the Gardens at Dumbarton Oaks
5. Expand your palate
The DC dining scene truly comes alive this month, with an array of unique and flavorful tastes gracing the menus of some of the city's flagship restaurants. Try the 3-course menu at Equinox Restaurant or the French-Japanese fusion menu at Cafe du Parc. Then, save room for a limited edition cherry cupcake at local favorite, Georgetown Scoops.